NYSCA Announces Redesigned Website!
Your membership with the NYSCA brings with it many privileges and benefits, not the least of which is access to resources available on NYSCA.com, both in the public and members-only section of our website. We are excited to announce the launch of our updated website, designed for easy access and navigation.
Field Members have access to all the public pages of the website. Regular, Student, and Associate NYSCA Members may also access exclusive areas of NYSCA.com containing practice resources and breaking news pertinent to your office. We encourage you to take some time to poke around the redesigned site and familiarize yourself with the plethora of resources available to you. In addition to many assets hosted on NYSCA.com, our website also acts as a central hub for accessing other external resources, including federal and state-run government sites.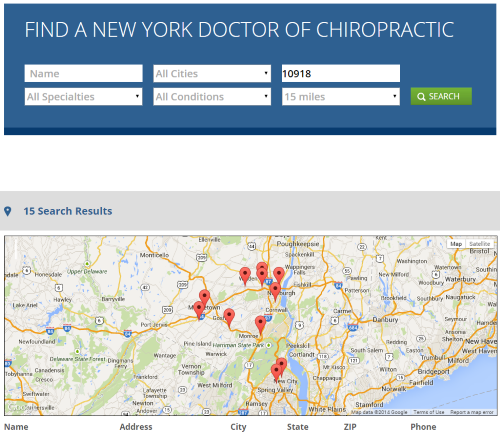 One of the new features of our website is an expanded
Find-A-Doc
feature.  Your potential patients may now search for NY chiropractors using a specific technique or modality and/or treating a specific condition!  They may also use a vicinity search to locate DCs in a specified geographical area.  We encourage all of our members to visit the members-only section of NYSCA.com to update their profiles with their practice-specific information!
To access the members-only section of the website, click the "Members Only" button at the top of any page. You may then enter your login information to access this area. If you do not have your login information, simply click "Forgot My Password" and enter the email address where you receive NYSCA emails. Your login information will be sent to you via email. If you don't have an email address on file, or you can't remember which one you registered with, please contact the administrative office at (518) 785-6346 for additional assistance.
It is our goal to provide you with the most comprehensive and up-to-date resources available that can assist you in your practice. For information on how to become a Regular, Student, or Associate NYSCA Member, or if you need assistance navigating the site, please feel free to contact the NYSCA Administrative Office at (518) 785-6346.
NYSCA Website Committee
Share this post: