The NYSCA Announces Continued Enrollment in F4CP Group Membership
The NYSCA is pleased to announce continued participation with the Foundation for Chiropractic Progress! For our members, this means an ONGOING BENEFIT — COMPLIMENTARY F4CP MEMBERSHIP (equivalent to $10 per year).
If you wish to activate (or renew) your membership with the F4CP, please complete the information below and return via fax to 518-312-4249 or email to [email protected]
Please include the following statement: Please provide F4CP with my information below to activate or renew my complementary membership. I understand that I may opt-out at any time.

Name
Practice Address
Practice Phone Number
Email Address
Once your NYSCA membership is verified, we will then provide the F4CP with your contact information and you will be enrolled in F4CP benefits.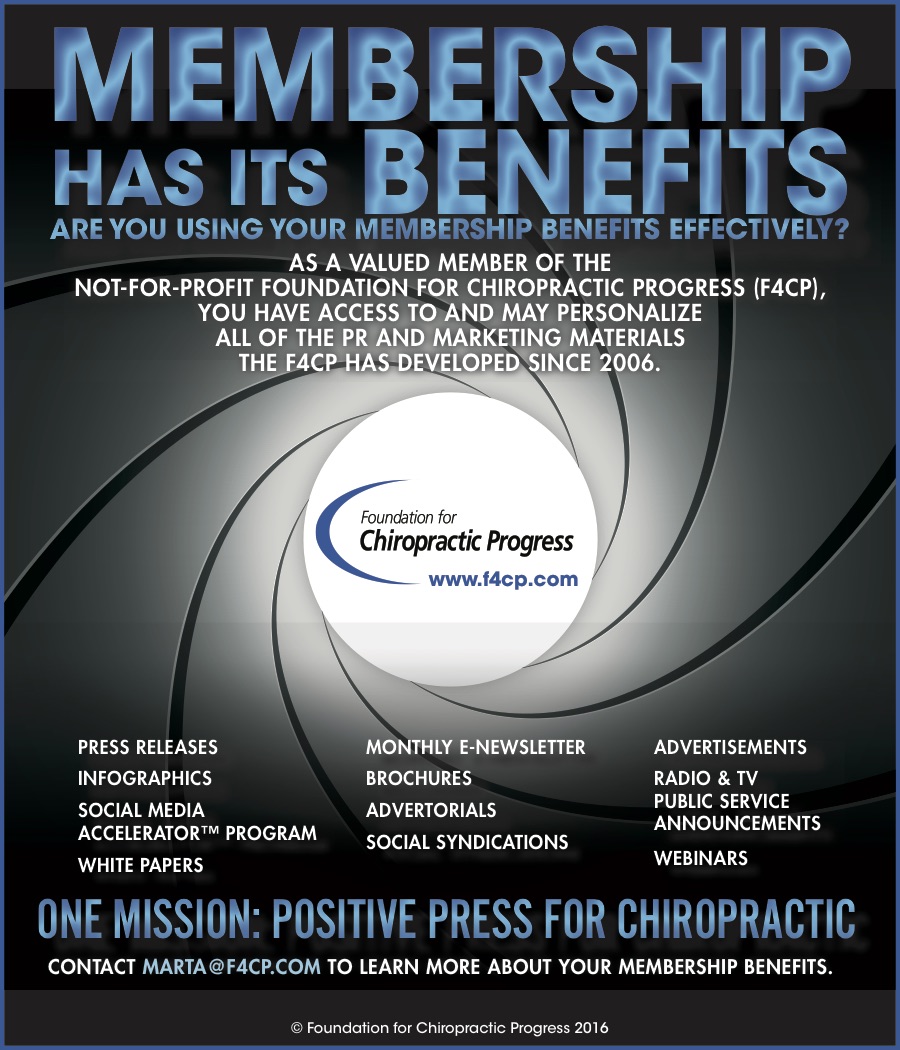 The Foundation for Chiropractic Progress is a not-for-profit organization dedicated to raising awareness about chiropractic care via POSITIVE PRESS. As an F4CP member, you are entitled to take advantage of its wonderful membership benefits:
Listing in National DC Directory, which is linked to all national promotions 
Monthly Marketing Roadmaps 
Monday Marketing Memos 
Marketing Toolkits
White Papers 
Press Releases
Podcasts 
Advertorials and Social Syndications 
Practice-Building Webinars
Infographics
Social Media Postings
The NYSCA thanks for your continued support, and we hope you opt-in and enjoy this valuable benefit as a member of the NYSCA.
P.S. F4CP contributors at $25+ per month or more receive a complimentary profile page within the directory that features additional contact information, office photos, testimonials, awards and more. To increase your contribution, contact Marta at: [email protected] or (866) 901-F4CP & press 1.
Share this post: